Posted by Alligator Jakes on 19th Feb 2021
Alligator Front Pocket Wallets.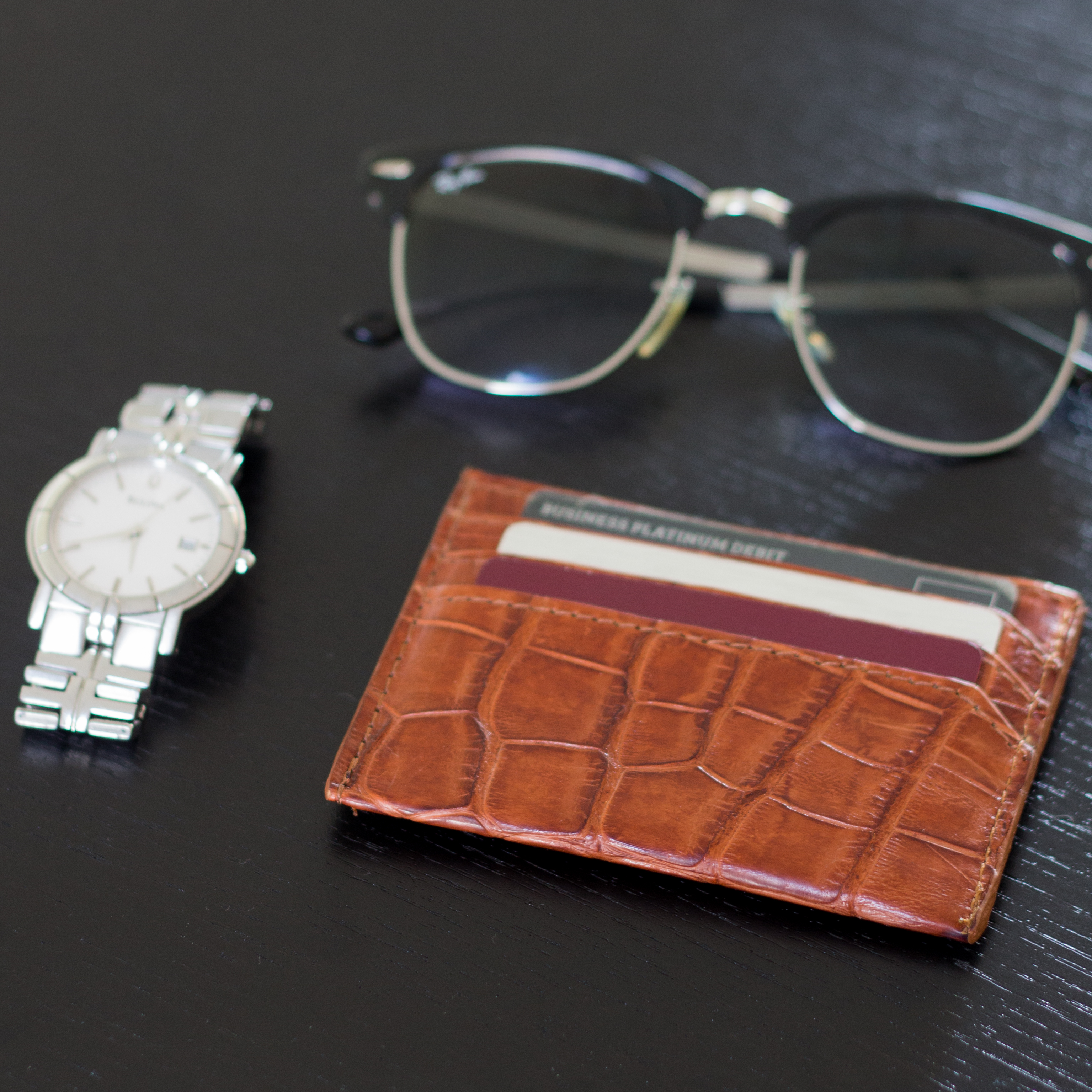 Timeless, versatile beautiful colors Florida Alligator Front Pocket Wallets.
I would like to introduce Alligator Jakes The Mens Alligator Front Pocket Slim Wallet.
Wild Florida alligator in a simplistic design, The Mens Alligator Wallet discretely fits in your front or back pocket. With every cut made and every stitch stitched, the beauty of the alligator and its unique scale pattern is kept in tact, preserving the soul of the alligator in your wallet.
Alligator Jakes sources its alligator from local Florida hunters, then tans the skin with a Florida based tannery, and creates your wallet directly from the skin.
The slim design of the wallet with 3 card slots on each side creates a 12 card capacity for your ID, credit cards, and business cards, as well as an interior currency pouch, all without the bulk of a large wallet. Simply squeeze both sides inward revealing the main currency slot.
To prevent the theft of RFID technology contained in credit cards you may have, this alligator wallet is lined with a layer blocking the reading of the radio waves emitted by these cards.
Utilizing traditional leather working techniques, each alligator wallet is crafted and designed by hand for quality and to stand the test of time.
The unique qualities of each alligator such as varying sized scales, various aging marks, and varying color changes with different parts of the body present themselves in each hide making each alligator wallet different, yet uniquely yours. Shop Now